Posted By RichC on February 6, 2021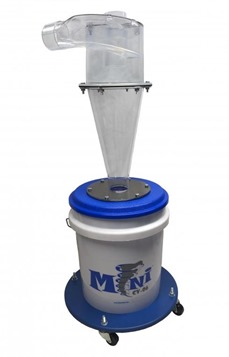 Now that I have my new DeWalt DW735x planner working (and stored) in the pool detached garage with my ShopVac, I've been contemplating a better "chip separator" so that the filter doesn't plug up so fast.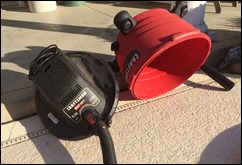 I'd love to have a bigger system, but really just need to build my own cyclone separator with a larger heavy duty pool chlorine bucket.
I like the Clear View Cyclones Mini CV-06 system with the "ring" roller bucket so it can be moved around and might try to put something like it together.