Posted By RichC on December 10, 2021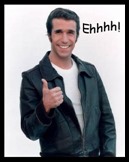 The surprise increase in blog traffic corresponded to my taking a few more security measures such as locking down more of the personal content to only logged in readers … but I'm not sure that had anything to do with increasing earnings? Still, I noticed upward change (more than doubling) of Google Adsense earnings and most of this has occurred in the last couple of months; not much else has changed?
A more logical approach would be to look into the analytics to see if a search engine, social network or higher profile website has been linking to a particular post? That might shed some light on this positive windfall. HA … windfall!
At least I've met my goal in covering my webserver costs and will have a few dollars to invest in my blog funded cryptocurrency account – that's where I plunk the proceeds. I should have kept "hodling" my original "fractional" coins and never sold Bitcoin on a couple of those early sharp moves up. Grr!