Posted By RichC on December 26, 2011
I'm really NOT depressed that Christmas is over … actually quite relieved … but the time with family did go fast, way too fast. We were fortunate that the Corbett side of the family was able to be together at our house on Christmas day. The weather held and gave all who drove excellent roads and we even had sunshine (shocking since it has been a rainy December). Brenda over-did the dinner, and décor, which pleased my mother most of all; she definitely appreciates the effort it takes to make things festive and I know is disappointed that her health prevents her from doing the same. We talked and ate, exchanged gifts and ate and played games and yes … ate. I'm sure that I'm not the only one who gained a few extra pounds this Christmas season.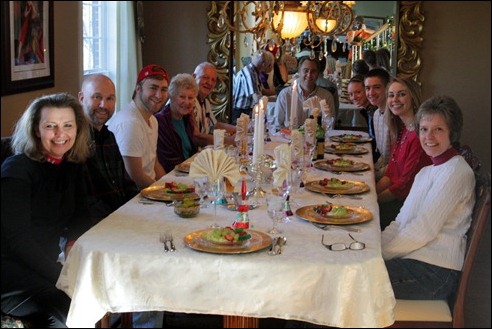 I'm thankful to have a family who enjoys each other and makes the effort to be together over the holidays. Hopefully the tradition will continue for years to come … whether at our house or somewhere else (we did miss the annual Howard gathering and the "Howard Bowl" though).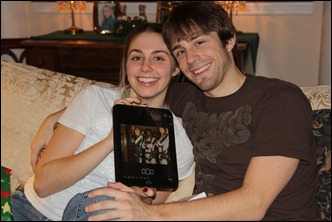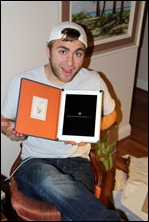 Year of the tablets: Drew gave Katelyn a TouchPad and Taylor got an iPad for Christmas
As far as gifts and giving in our household, there were plenty of highlights from practical to the much desired electronic goodies. My thoughtful son gave me a lightweight waterproof jacket for the boat, my daughter a much needed new wallet and my wife the socks and underwear required to make it another year. Brenda's 1998 Toyota Rav4 has moved into the 21st century with a GPS, so as long as the driver learns to use it.  We were fortunate to also have Katelyn's boyfriend Drew with us this Christmas. He has moved up a notch and received his share of "joke" gifts (as well as real ones), which included his own old dirty sock to hang by the fireplace (all in good fun). We had a great time topped off playing a QR Code dice game by Codigo.