Posted By RichC on August 6, 2013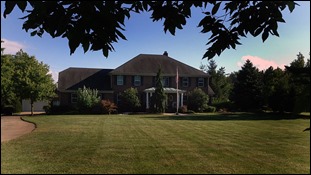 It has been absolutely beautiful weather with cooler than normal temperatures and sunny days. I'm shocked to be cutting grass that is still green and impressed how nice it looks for August. By this time of year the front lawn is usually a yellow brown and the stripes of our leech bed pretty obvious … not so this year.
Speaking of "houses" … Katelyn informed me that our houseguest rodent rabbit has a new hutch ready for him in Columbus. It looks like he is getting ready to move. I'm not sure I'm going to miss his chewing on everything, but I will miss my normal routine of feeding him each day.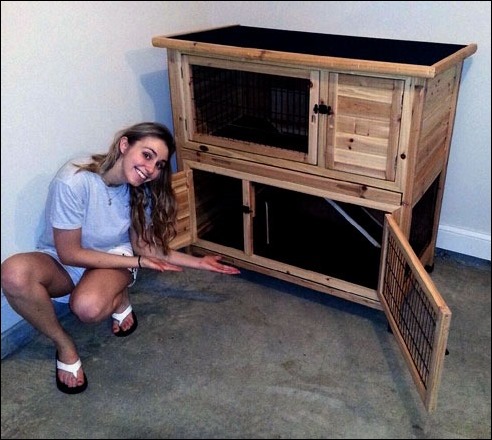 Katelyn showing off Pumpy Umpy's new hutch