Posted By RichC on July 18, 2015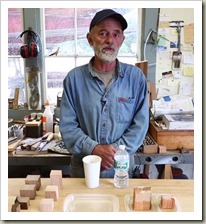 By far, my favorite woodworking and sailing YouTube channel is Tips from a Shipwright. It is sponsored by Jamestown Distributors in Rhode Island a great source for boat paints, finishes and epoxy materials. I will go there before looking elsewhere because of their sponsorship.
The filmmaker Halsey Fulton of Fish Hawk Films brings the impressive knowledge of Master Shipwright Louis Sauzedde to video and is chock-full of information challenging to get anywhere else. The quality of the video production and "educational lecturing" is well beyond what most people are use to seeing with online video. Checkout Tips from a Shipwright YouTube Channel videos if you love wooden boat and woodworking.
How to prep and apply varnish on wooden boats:
How to properly clean varnish brushes: