Posted By RichC on July 17, 2015
As much as I want to dislike shopping at Amazon rather than supporting a local business, their Prime Shipping option makes getting a part too easy (thanks to Katelyn and Drew). They are becoming the go-to choice for parts nowadays. I needed a new O-Ring for our pools chlorinator and ordered it within a few minutes … with free shipping!
Happy "belated" 20th anniversary Amazon.com.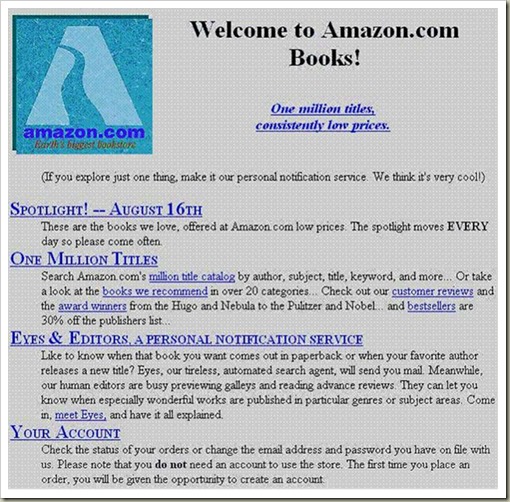 Amazon.com launches and officially goes live as an Online Bookstore in 1995.
July- Amazon.com sells first book- Fluid Concepts and Creative Analogies: Computer Models of the Fundamental Mechanisms of Thought, by Douglas Hofstadter