Posted By RichC on December 23, 2015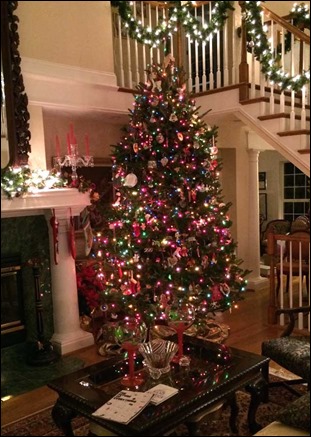 It is time to post the annual Christmas tree photo on the blog. I'm trying an evening pic with the iPhone … as steady as I can? The tree is full, but not quite as tall as our usual trees. I'm sure the kids will be disappointed that it isn't bigger,  but then Taylor always want a bigger tree!
Brenda decided to put up her "fancy foyer tree" this year too. It has her collection of glass trinkets and Franklin Mint gold ornaments … along with a few new ones from my mom's collection (nice). It looks beautiful, although I'm hesitant to tell here that fearing she will petition to replace our color lights and "mish-mash" sentimental family tree.



The decorating is done, presents are wrapped (except for a couple) and groceries packed in the refrigerator – I think we are ready for the kids to come home for Christmas!