Posted By RichC on March 8, 2016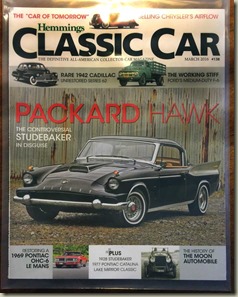 Previously I've posted before about my Dad's 1958 Packard Hawk, but now that it has been passed down to me, there is more of an incentive to pay attention to articles, stories, car shows, etc. Thanks to my high school friend, Greg Fogelsong (a automotive guru), he noticed a photo similar to my dad's Packard Hawk was on the March cover of Hemmings Classic Car. Dad would have enjoyed seeing the article and photo of his car (well not "his" but it looks a lot like it). Unfortunately my friend Greg didn't know dad passed away in August … but at least communicating with him gave me an opportunity to let him know. Thanks Greg! 
I still have a little bit of work to do on the car (master cylinder is leaking at minimum) as it has been sitting a couple years. Our last car show together was the Applefest in downtown Sidney Ohio in September of 2013 … I'm so glad I had that time (and many others) together with my dad.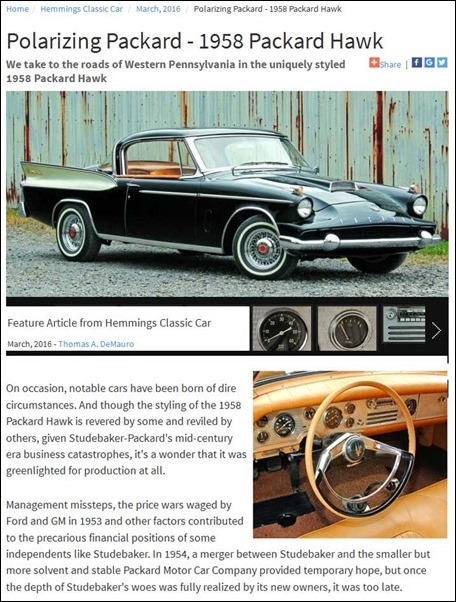 Quick photos of the magazine spread … (I'm not folding it back to scan it)