Posted By RichC on March 21, 2017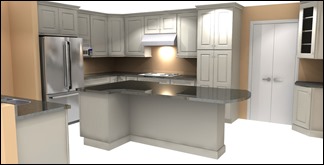 Finally, our long awaited kitchen project begins in earnest. Monday was what Fixer Upper's Chip and Joanna Gaines call "Demo Day." Our long and drawn out updates and upgrades are finally starting and have grown in both design changes and cost as the weeks have grown into months … if not years!
We really started the upgrade process 7 years ago, back in 2010, when we replaced our Kitchenaid Dishwasher with a Bosch. At that point we new we would soon be upgrading several of our aging appliances and going from white to stainless. Oh we delayed time and time again with painting and new faucets and valves until we bit a bigger bullet in 2015 and bought a new stainless Samsung refrigerator. Two appliances down and definitely a step closer to doing the full upgrade and transition from our "white" 1990s builders grade, well used 20 year old cabinets, etc to something we wanted. When I mention our existing kitchen to someone, they look at it and tell me it looks fine. Well it does from a distance, but the thermo-molded cabinet doors and drawers are starting to peel, the white Corian has scratches and seems yellowish … besides, Brenda and I were both ready for a change.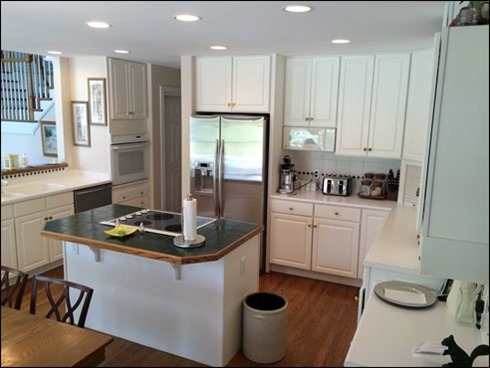 A couple of the major changes are removing the cooktop and downdraft vent from the island and converting it to a fairly large combination eating area and granite worksurface island (replacing the kitchen table entirely).
The desk area is gone (it only collects clutter) and we'll lengthen the counter space as well as add a pantry cupboard area with roller drawers as we love the one at my daughter's house in Wayzata MN (really a second pantry for us). The existing electric cooktop is great, but the trend is to convert from electric to natural gas, so since we have gas, we'll add a Bosch 5 burner range with the oversize center burner and smaller BTW warming burner. We'll hopefully accessing the gas line under the cabinets (in basement) and then mount a Bosch commercial vent hood above it.
We really love the existing GE Spacesaver Microwave so plan on keeping it the same since they make an upgraded stainless model. Brenda wanted a second oven and we'll replace the existing one with a Bosch double-oven ($$$ particularly on that one for those of you keeping score). Hopefully our planning has gone well and we won't run into any major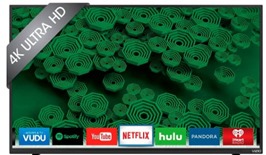 snags.
My final update may have to wait until all the cabinets are in, but I would like to wire the cabinet above the refrigerator for a flatpanel 4K TV — pull the new doors and replace with a removable 40" panel (ie. Visio D-Series 40" Ultra HD Full-Array LED Smart TV — Without Stand: 21.27 inches H x 35.97 inches W x 2.68 inches D). My wife is not quite on board with this yet – I'm working on it.
So let the construction begin!