Posted By RichC on May 15, 2020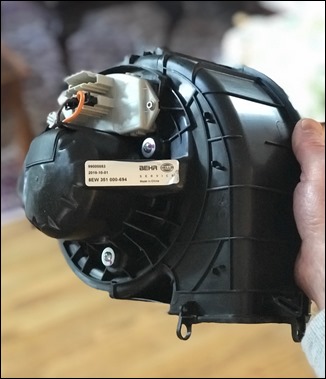 If all goes well, my weekend project on the 2010 BMW X5 35d will be a new blower motor, just as with the old Toyota RAV 4. This past winter has been irritatingly challenging since the squeaky motor bearings have acting up, although sporadically. As the weather warmed and the wear continued, the "only on start-up" squeal has turned into a constant groan UNLESS the blower speed is increased. So, before it totally quits and the need for AC becomes real, it is time to replace.
Procrastination:
I still haven't started the Harmonic Dampener replacement or bumper fix – one would think being quarantined at home would have giving me time to tackle these fixes?
—-
Saturday update: For those who have ever struggled working under the dash and are unsure what needs to come out … AND HOW … there really is no comment necessary. 😡