Posted By RichC on June 10, 2020
Wishing my son a very HAPPY BIRTHDAY today. I know he is getting older, but I don't think he is THIS old yet. Yikes!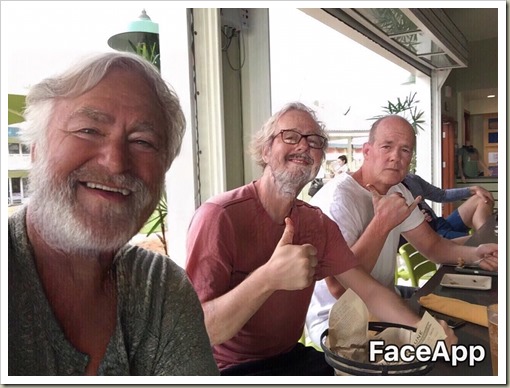 A couple weeks ago Taylor sent a FaceApp photo with his college friends (a post from when they were backpacking together in Kauai). It is frightening how technology can add a few years to your looks nowadays … but interesting enough to archive on MyDesultoryBlog.com. Have a great birthday Taylor.