Posted By RichC on July 16, 2020
The publicity around Ford's new "bucking" Bronco for 2021 had me thinking about cars this week … as well as seeing a post from 12 years ago highlighting 100,000 odometer reading on Katelyn's first car.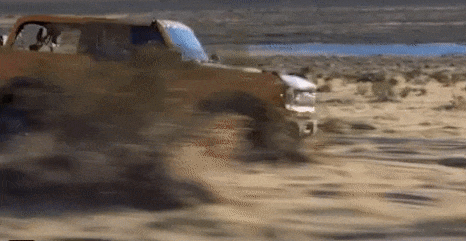 Bronco aside, a few of my favorite vehicles are running through my head, but have a special soft spot my 2003 Volkswagen Jetta TDI .. perfect a Throwback Thursday #TBT post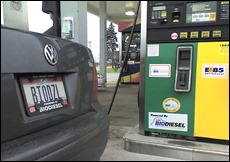 (photo below at a rest area in Bemus Point New York on Lake Chautauqua).
Besides the little VW being a car that suited my sales and commuting back and forth from northeastern Ohio (and to check on my in-laws in Jamestown, NY), it also entertained my car-tweaking needs ..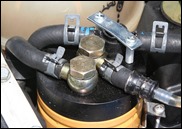 along with a social community and regular GTGs (CinciTDI and the TDIClub). Besides injectors and a new chip tune … adding things like a Caterpillar 2-micron fuel filter (left), a Panzer skidplate and vanity BIODZL license plate (above) made it "my car."
Since the thrifty car was a diesel, and regularly came close to 50mpg (even with the performance tweaks), the little car also appealed to me as a driver and my desire to be frugal with a focus on renewable Ohio grown fuels (soybean biodiesel). I also enjoyed participating in the Kentucky-Ohio leg of the "across the US" Biodiesel Rally as well as participating in events and promoting algae-based biodiesel. All in all, it was a great car although a bit small for me and definitely too small when traveling with the family.