Posted By RichC on August 15, 2020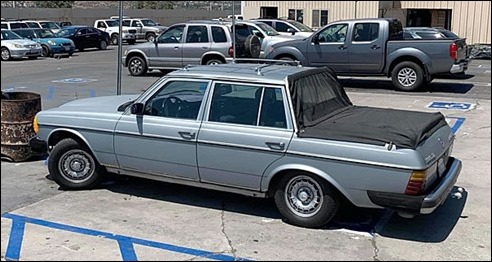 Since I've highlighted a couple other "functional" versions of the Mercedes Benz W123, here's another owner conversion. (see ONE, TWO … and THREE just for the humor).
I do find myself constantly needing (well "wanting" really) a pickup truck, but can usually put things in my Honda Odyssey "work vehicle" or hitch up the utility trailer to the BMW X5 35d … but still find myself entertaining a pickup truck someday or doing a conversion (love to have a full size Ford, Chevy, GMC, Toyota or Dodge "work truck" for hauling and towing).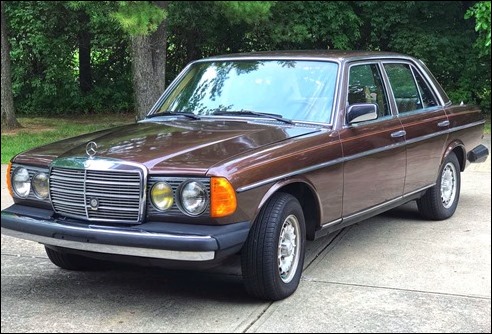 Considering the work I've put in on my current MB 300D Turbodiesel, it would be difficult for me to do a conversion, but perhaps another one AFTER I get the Packard and MGB out of the garage? Since there is need for a photo or two, I'll included one from 2014 with my dad in Sidney just for the memory (he loved the fact that it was my daily driver for a a year or so) … an one illustrating that I don't baby it either.
EDIT on 8//17/2020: I can't help but include for archive sake a super cute Mercedes photo with Annalyn and Barb (Grandma Oostra). Love it!