Posted By RichC on November 9, 2020
The music of the late Gerry Rafferty hasn't appeared on Music Monday and I'm disappointed not to have yet included him in my heavily 70's mix of musicians.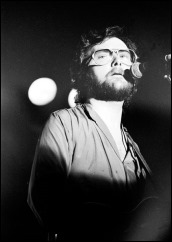 Having to pick one song out for today's listening is a challenge, but "Days Gone Down" (Night Owl) is a good one since it triggers a memory for me … so indulge me.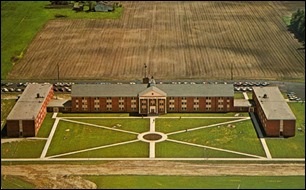 When I was a sophomore and junior living in Founders Hall at Ohio Northern University in Ada, Ohio (above between Park Hall on the left and Maglott on the right),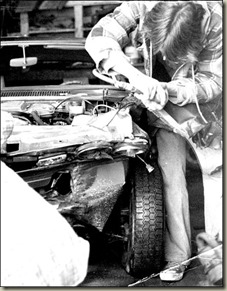 a college friend and I would spend our evenings and weekends working on "rebuildable wrecked cars" in his garage, which to me was far more lucrative and enjoyable than a part time on-campus or off-campus job. Dallas started at ONU due his father teaching at the university and benefitted with free rent by taking care of his family's rental house even after his dad took a teaching position at Wilmington College. He continued to finish his junior year at ONU while living in half the rental house with his roommate (we rarely saw him). The great part was that we had full access to the garage and tools there and could work all hours of the day and and sometimes night! It was a great escape from the dorms for me.
Dallas and I became close friends and enjoyed Christmas break trips to Florida together (mentioned before). Unfortunately the "good life" changed   our senior year as he transferred to Wilmington (free tuition) and I stayed in Ada moving out of the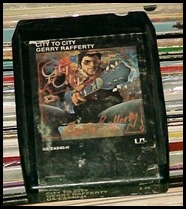 dorms with three of my roommates … which was just great too since that's when and where I met Brenda.
| | |
| --- | --- |
| | Gerry Rafferty – Days Gone Down | 1979 |
Back to the Gerry Rafferty music memory: 
Dallas had a collection of 8-track tapes and while working in the garage on our junkyard deals (late model rebuildable cars), we would "crank up the tunes." Gerry Rafferty's 1979 Night Owl 8-track tape was one in the "Bondo dusted" covered stack … as well as music that I didn't have in my collection of vinyl albums or cassette tapes. It was, and still is, great music!