Posted By RichC on February 4, 2021
I always stop in to visit with lifetime friends of Mom and Dad Howard,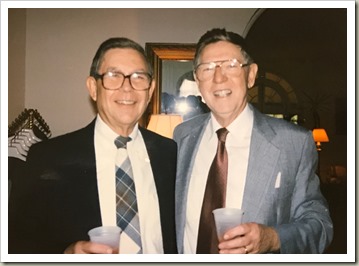 Ann and Hugh Woodcock when I'm close, but hesitate to even tell them I'm nearby "in the days of COVID19." I really hate putting it off though, since one never knows how many days friends in their 90s have?
The photo above is from the mid-1990s of DadH (Fred Howard) and Hugh Woodcock. They were in great health back then and both were … or were about to retire. We have been fortune as families to have Godly men as mentors and as wise council – I only hope to eventually be look at in that way.
While archiving the photo for Throwback Thursday #TBT, I'll also include what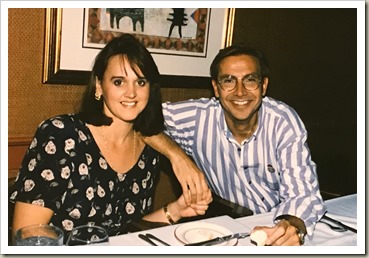 I think is the last photo I have of Brenda's brother Mark with Lynda. It is hard to believe it has almost been 25 years since he passed away.
One thing I know for sure, he would have been proud of his boys Justin and Aaron and would have enjoyed teasing his daughter Jackie relentlessly about living in Georgia (oh, how he teased the Georgia Gerbers).