Posted By RichC on November 14, 2021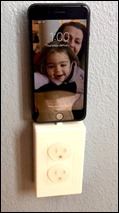 Prior to 2017, I backed a ThingCharger Kickstarter project that was an excellent product. It was overpriced for what it did, but I ended up buying a couple extras for gifts (Brenda's phone charging in photo at Katelyn and Drew's house).
In 2017, after the business failure, founder Seymour Segnit started a new company telling early investors he learned from the mistakes in "running the business" and was re-branding a new line of premium charging products called MagFast. After much delay, pandemic manufacturing slowdowns and now shipping issue backlogs … we're finally getting an initial backer shipping date list. One thing they did right was to keep backers updated ever step of the way … even when the news was less than positive. Since my order is in Batch 4, I'm hoping that a package will arrive in February 2022 … at least that is what the latest chart is suggesting.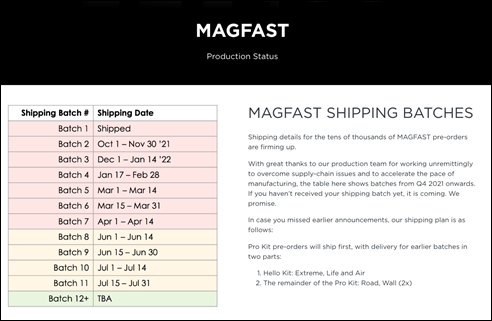 EDIT updated shipping chart as of 3/15/2022…