Posted By RichC on September 5, 2022
Labor Day weekend was relatively busy with chores and stay-at-home chores. We have also noticed a coyote regularly making his round again (photos above).
On Friday night we stopped to see Taylor's new condominium in Walnut Hills (Cincinnati) and then had dinner at O'Bryon's Bar and Grill. We ate outside up on the roof as it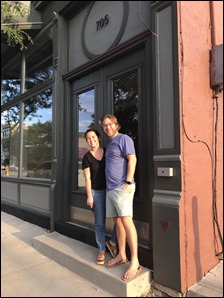 was a nice evening (pre-rain), but for me, going to an Irish pub that is out of Fish and Chips was disappointing.
My projects started fine as I was "hoping" to work on getting my office back together with the closet shelves … but the bearing in the pool pump failed again and this distracted me and required taking it apart.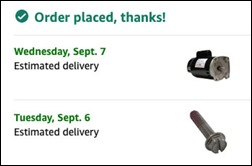 I ordered the same Century pool pump motor as last time from Amazon (the price is up considerably, but the promise of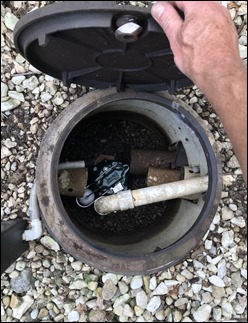 Wednesday delivery won me over) and will hope to get a little longer life out of it. They only warranty for 1-years … depressing. I'd like to take the old one to a motor rebuild shop to see if they can put new bearing in it as I've done before with printing equipment and our first A.O. Smith pool pump motor (now Chinese built Century brand), but assume labor cost to rebuild is going to be high too? Maybe I should try to rebuild myself???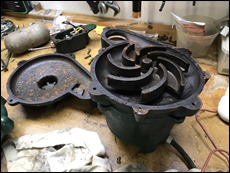 While flipping off the pool pump breaker, I also noticed on or my French drain yard pumps was shorting out. After a diagnosis, it looks as if the Zoeller pump has failed and so I pulled out my new backup (2021) and replaced it. Don't think I can rebuild this as the motor has completely frozen up … not just the float switch problem that I'm familiar with. Oh well … it is all part of home ownership.