Posted By RichC on October 9, 2022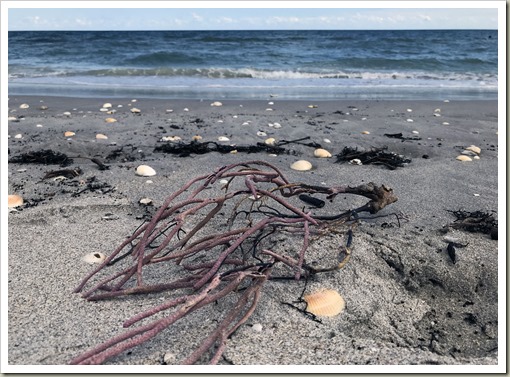 Brenda and I have been fortunate to almost always taken an autumn trip to Florida.
Years ago it was often to visit my parents who would go to Panama City Beach or take a trip with the kids. After Katelyn and Taylor were in college, it was often to visit Brenda's parents and then to the boat. Lately it has been to our condo in Delray Beach with Katelyn, Drew, Annalyn and Ellerie … but this year it is just the two of us as in May.
For the first time in a long time, I didn't have any condo improvement projects on the schedule. It was nice to not have any plans besides cleaning (amazing how much is needed each time down) and going to the beach. We were fortunate to be on the east coast and not the Hurricane Ian impacted west … and to be here after the wind and rain (and tornado in Delray Beach – below) and besides a little more wind on the beach, had great weather.
The surf was up as well and offered up a few more shells than usual and the surfing was fun to watch as well. We can't wait to go back again.