Posted By RichC on March 17, 2023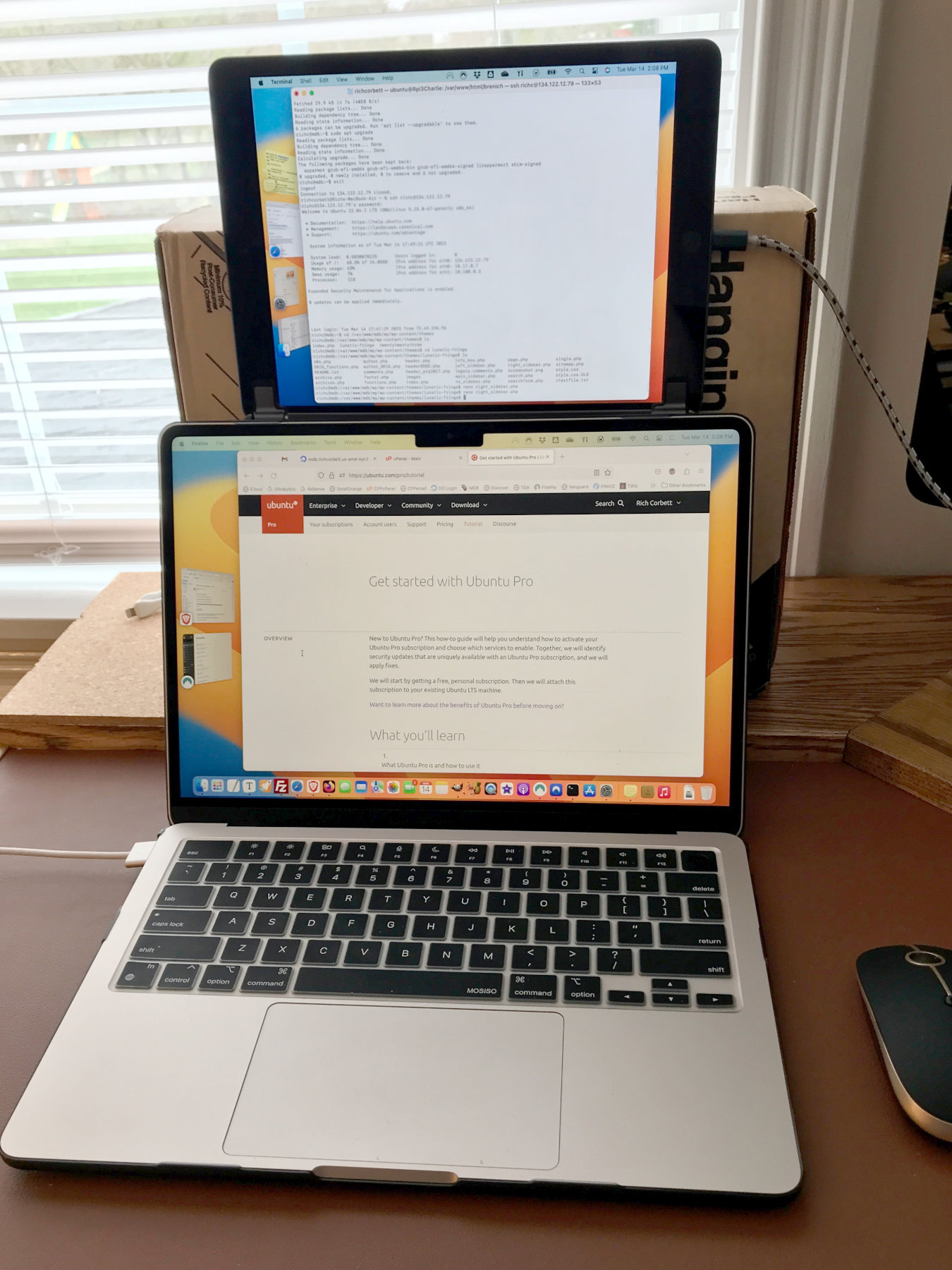 It has been almost a week and I'm slowly getting comfortable with my new "open box" MacBook Air M2. Everything is working as it should, but there are changes for me in getting comfortable with smaller type and less screen real estate. I suspect a second monitor is

in my future?
I've looked at the Apple Thunderbolt 3 to Thunderbolt 2 Adapter in order to plug in my Apple Thunderbolt Display (currently on my iMac), but can't get myself to spend $50 if I'm really going to want something different when I'm traveling or away from my office and desk. So I'm looking at the portable display powered off the Thunderbolt 3 (USB-C) port or a dongle hub to add some additional space. I'm just not sure this will be sufficient?
As a test, I'm liking the built-in Apple Sidecar feature that permits me to use my iPad as an additional monitor (photo with my iPad still attached to the Brydge keyboard, just flattened out). It works great and I'm finding myself wishing I would have opted for the 3rd or 4th generation iPad Pro 12.9" model a few year back when I upgraded? On the other hand, if i keep looking around, maybe an older model will become available for cheap???
About the only problem I'm having at the moment is that the MagSafe charging plug dangles a little too much when the computer is off to the side of the desk; it flops down with the weight of the 6'6" braided power cord. Hm?