Posted By RichC on February 14, 2011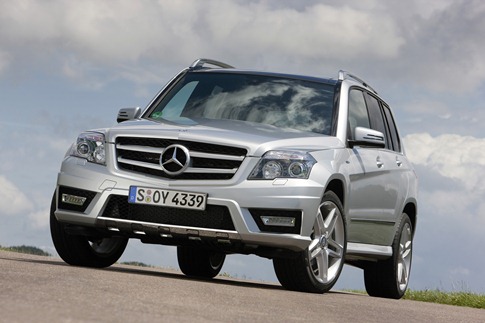 According to Car and Driver, a few new Mercedes Benz diesel powered cars are planned for North America. Although the S class is probably a bit of a stretch, I'm anxious to see the 4 cylinder GLK and C-class vehicles.
…we're told, U.S. Benz dealers will also begin selling a diesel GLK. Likely wearing GLK250 BlueTec badging, the little crossover will receive the firm's well-regarded 2.1-liter turbo-diesel four, which makes 204 hp and 369 lb-ft of torque in the European GLK250—those numbers, as well as the ones on the car's badge, could change slightly in the Americanization process. Still, the prospect of a GLK that could return fuel mileage in the high 30s on the highway while still ripping off a mid-seven-second 0-to-60-mph time is enticing.
We'll also be seeing a lightly face-lifted 2012 Mercedes C-class at dealers in September, but it will be at least another year until shoppers can opt for an oil-burning powerplant underhood. The diesel sedan would arrive sooner, but Mercedes is still trying to keep up with strong worldwide demand for its four-cylinder diesels in markets where those engines are an absolute necessity for sales. When it does hit our shores, we suspect it'll do quite well. Although sales of BMW's oil-burning 335d have been slow as a result of its high sticker price, modest fuel economy, and superfluous torque, the four-cylinder diesel in the C-class should steer clear of most, if not all, of those issues.
Thanks for sending the link Scott.