Posted By RichC on December 5, 2011
While many of us managing our personal retirement plans may have moved to cash in recent years, there is a time to anticipate an end to a recession (at least traditionally) and a reason to reconsider equities once again.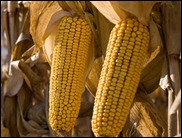 Usually it pays to monitor those who have a proven track record when it comes to advice … but still it isn't any easier. Personally I'm not sure where I want to be over the next 10 or so years or that I have the insight to pick companies or sectors that will grow. I do know that current holdings are too heavily in technology (one particular company) and that my wife's holding are too heavily in a disappointing retail company.
An area that is missing and yet may be even more critical in the decade will be chemical and agriculture. DuPont traditionally has been a worldwide leader in supplying chemicals to this sector and having added Pioneer HiBred and Danisco could make for opportunities in the next decade. The company was recommended by Jim Jubak at the beginning of 2011 when many thought a recovery was imminent – Might DD be worth a look in 2012?
Beside the 15 year chart being a disappointment, I'd like to think the future may hold more opportunity besides the steady dividend yield of $1.64 (3.50%).
I think DuPont is targeting two of the biggest technology opportunities — and challenges — of the next decade. Those are growing more food and producing more energy from plants without making the first challenge more difficult.

— Jim Jubak Jan 2011