Posted By RichC on October 23, 2013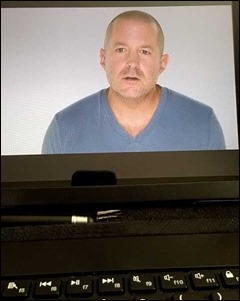 Yesterday's Apple product event came on the heels of last months lackluster iPhone 5c and 5s announcement (I watched on and off on my iPad – Jony Ive in photo on right) . First off, there wasn't anything earthshattering just as with the new iPhones, but the updates and upgrades will be "want to have" items. About every computer product in Apple's lineup will see some kind of improvement, be it the new OS X Mavericks (10.9) or speedier chipsets. I kept my eye on the new Macbook Pro which will be offered in both a 13" and 15" model although am not sure I really need another computer? They are thinner, lighter, sharper (retina displays) and have the latest in efficient but powerful processors from Intel. Either model would be hard to beat if you need a new notebook.
The more anticipated announcement for me was the full size iPad, now call the iPad Air and the retina display available on the iPad Mini. Thinner, lighter in a couple more colors. As for specs, they will come in several models but all have great battery life, superb displays and snappy performance. I'm to the point I'm not sure I really need a notebook anymore? A lot of choices (see below).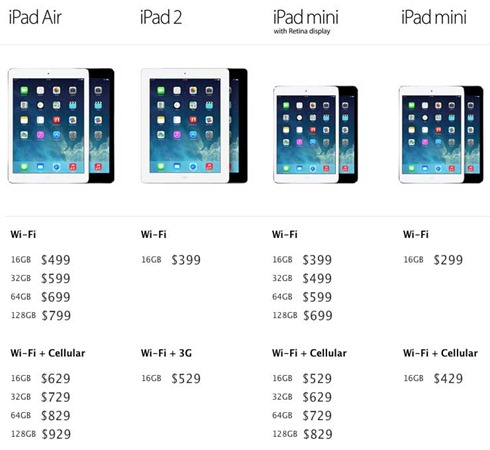 For a full write-up … check out CNET.