Posted By RichC on July 5, 2016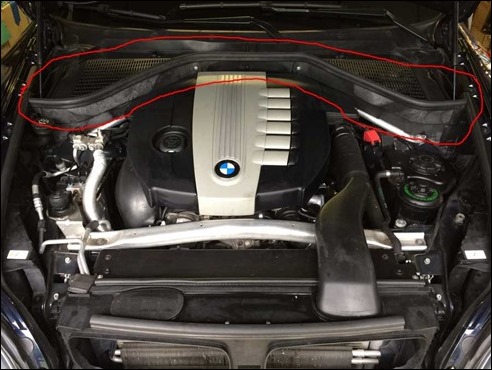 As mentioned on Saturday, the project over the July 4th holiday was to put the new plastic parts shielding the engine bay from the cabin air and water drains back under the hood of our 2010 BMW X5 35d. I'm not sure it quiets the diesel engine all that much, but should be an improvement in filtering outside air into the cabin. I replace the cabin filters with the more expensive carbon treated ones in hope to eliminate some of the leftover smells … I don't think the previous owner was a heavy smoker, but more than likely someone may have? (either that or the leather seats have that peculiar smell … our 1987 Mercedes Benz 560 SEL had a cabin smell from the leather).
My only reservation in putting all the under the hood parts back in place is that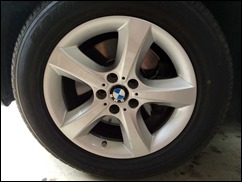 I haven't really tested my latest exhaust temperature sensor fix … prior to putting in a new sensor on Saturday, the SUV continued to "throw codes." Here's crossing my fingers … but just in case, I'm not putting the skidplates back on just yet.
The new ceramic brakes seems to be great … no problem with the special break in procedure or stopping. After adding a new sensor and resetting the warning code, everything has been perfect with the brakes AND so far no nasty brake dust on the wheels!