Posted By RichC on August 16, 2017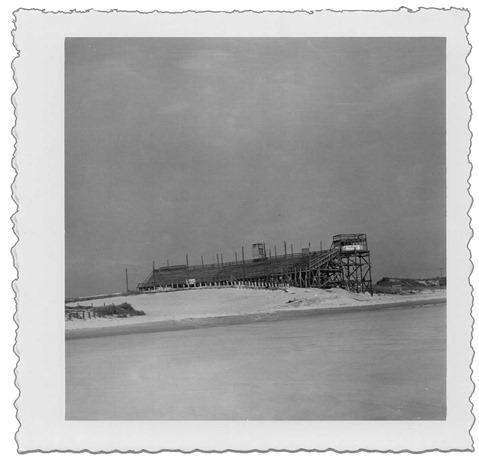 Another photo (above) from my an envelope containing a few of my dad's trips before meeting my mom … interesting to think about the history of stock car racing in Daytona Beach Florida. Back in the early 1950s the beach and A-1-A were used at the straightaways and a grandstand at the corner. What I time it must have been?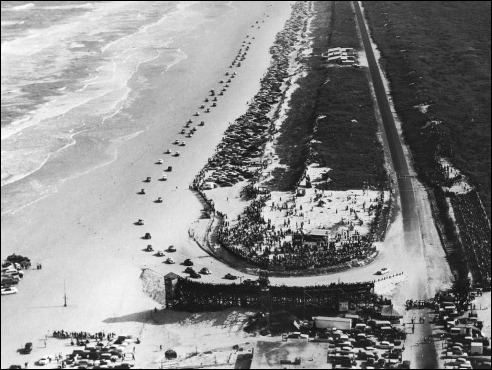 The course started at the North Turn and went south two miles on A1A (parallel to the ocean) to the end of the road, where the drivers accessed the beach at the South Turn, went two miles north on the hard-packed beach surface, and turned away from the beach at the North Turn.


Official racing on the beach started in 1936 as the growth of Daytona Beach as a racing hub saw the birth and boom of NASCAR as stock cars raced on the beach until 1958, when NASCAR relocated to the world-class Daytona International Speedway. While racing has moved inland, the location serves as an important landmark as the impact and legacy of those who participated in the beach racing on the Daytona sands carry on to the drivers and fans of today.