Posted By RichC on June 10, 2019
From 3 years old (photo) to 30 years old this year in 2019 … the years of watching Taylor grow up have zipped way too fast.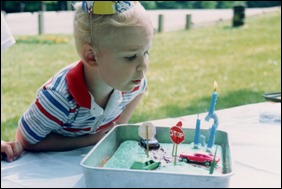 I suspect every parent and grandparent has said that at one time or another?
Birthday "year" celebrations, become "decade" celebrations, and we no long even contemplate the candles on a cake or even the number of times I've blogged a Happy Birthday to him … but let me count and link them from the MyDesultoryBlog archive anyway:
2005, 2006, 2007, 2008, 2009, 2010, 2011, 2012, 2013, 2014, 2015, 2016a, 2016b, 2017, 2018
This year both Taylor and I had big birthday milestones, he is ONLY 30 (wouldn't that be nice) … whereas I turned 60 last month. Ugh.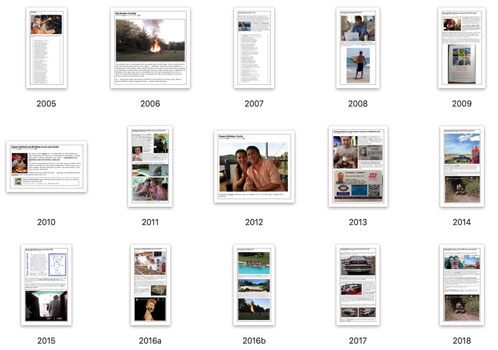 EDIT: Miss a 2017 Taylor Birthday post!
We celebrated Taylor's 30th at our house with a pool party this past weekend (photos and post still coming)… much like we have done many times before. I asked him … "Are you sure you want to have your friends here again?" Obviously he doesn't have a problem coming home … and Brenda is always up for a party. A good time, great bonfire and wonderful adult son.