Posted By RichC on May 20, 2021
Car clubs and automotive aficionados have been getting together for years to talk about their vehicles with like minded folks. For my dad it was his local "in-person" Vint Car Club, car shows and museums. For me it started as just a couple friends working on restorations or rebuildable salvaged junkyard cars … then evolved to online TDIClub Volkswagen forum and daily check-ins when the Internet came along … those were my VW TDI years … and of course thinking about cars I've owned works for a Throwback Thursday #TBT post this week. 😉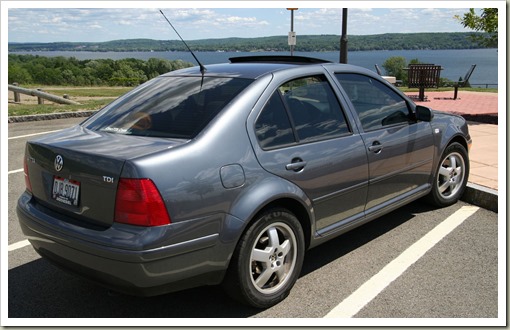 Nowadays its social media and spare time talking back and forth with like-minded guys (wasting time) when sharing most anything with wheels. I have to admit, it is one of the things that keeps me using Twitter. 
I particularly enjoy the discussions and photos of the more mundane daily drivers many of us grew up with … either cars our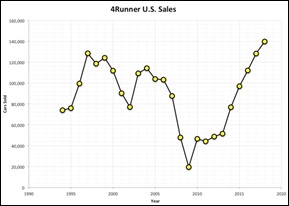 parents owned or ones that we ended up with … sometimes the faux-woody station wagons. Photos of those from "car-spotting" submissions still makes me smile – I owned 2 of them: a 1978 Chevrolet Caprice Classic Estate wagon and a 1987 Oldsmobile Custom Cruiser.
That brings me to a couple of my favorite cars from the 1990s. The Toyota 4Runner came up in a discussion as one of the vehicles that grew the popularity of the SUV.  I owned two Toyota 4Runners and they are still near the top of my favorites list when thinking about cars I've owned (I do need to complete that list someday).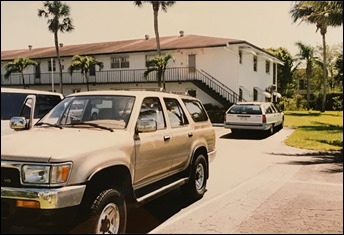 What was particularly interesting was a graph showing the 4Runner and US sales throughout the years.
My first one, which was probably still my favorite, was a 1994 and had cloth seats, a tailgate with power window like my old station wagons and a 5-speed manual transmission. It was unfortunately under powered having a 4-cylinder and had very little rear seat legroom. Thankfully Taylor and Katelyn were still small.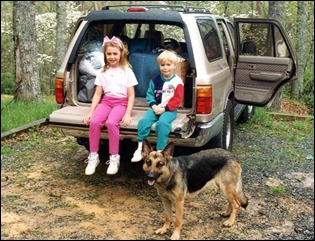 The second was a bit more deluxe. It was a black 1996 which was a little bigger and had more rear seat room and a leather interior. It also had more power with a 6-cylinder engine but still the "fun to drive" manual transmission. Unfortunately it gave up the functionality of a tailgate as they switched to the now normal rear hatch. Still it was a great vehicle, but it is hard to believe that I don't have a photo of it … but did spot a photo of the car we traded it in for … Brenda's "nearly forever" Rav4 (first photo).