Posted By RichC on April 26, 2010
Is there a generation alive that doesn't love listening to the feel good doo-wop song "The Lion Sleeps Tonight?" (listen to MP3)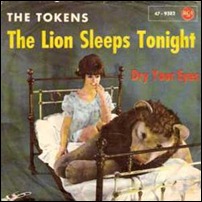 While sifting through and deleting some Tivo recordings in order to recover some hard drive space, I saw the short snippet about vanity plates from CBS (video below the split) and looked into the history of the song that always makes me smile.
Most know the version performed by The Tokens, but any number of groups around the world over the past 80 years have made recordings, many modified in verse, melody and tempo.

The original was written performed back in the late 1930s by the South African Zulu musician Solomon Linda. His version was called Mbube and saw success with his group the Evening Birds. American folklorist Alan Lomax brought the song to another folk musician Pete Seeger in the United States, who added it to his concerts in the early 1950s with his group The Weavers. After a positive reception, The Weavers recorded their version entitled "Wimoweh." A interesting aside is that 'wimoweh' was a mishearing of the original song's chorus of 'uyimbube' (meaning "you're a lion").  Pete Seeger also made additions to the melody and after top ten success by The Weavers (#6 in 1952) other top groups added the music to their concerts and recordings, including the The Kingston Trio and Jimmy Dorsey.
In 1961, the version regularly played on 'oldies' stations was recorded by the young group of doo-wop vocalists known as The Tokens.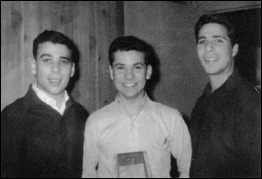 The song "The Lion Sleeps Tonight" went to Billboards #1 spot where it stayed for weeks. Performances of that classic continued to see success with every generation as well as in the 1994 Disney movie The Lion King.
Original members still perform  and have disagreed over the rights to the group's name; currently the two Margo brothers (and sons) uses The Tokens name as does Jay Siegel — Jay Siegel and The Tokens. Another interesting aside was that the original 1955 high school band called the Linc-Tones also had as a founding member named Neil Sedaka. When Sedaka left the group, he formed a band in 1957 and recorded using the name Neil Sedaka and the Tokens and Neil Sedaka and The Tokens and Coins.