Posted By RichC on June 16, 2011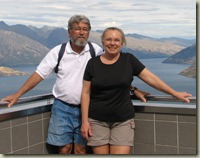 Many who know me are well aware that I enjoy following sailors who set out on voyages across the oceans of our world. One couple, Mark and Judy Handley, have been exceptional at posting daily updates and making their travels both easy and interesting to follow. I've corresponded with them over the years and have enjoyed many an informative email exchange with Mark and Judy regarding things that they have learned thoughout the years (I shared some of our exchange when during my son's spring break aboard Encore this past spring).
The two experienced bluewater voyagers recently returned to the United States in their 6th year of sailing around the world aboard their 42 foot Tayana sailboat called Windbird – see HandleySail.com. If you are tight on time, don't try to read their 'logs' until you have rested eyes and at least a week … and perhaps another few days for their photos. Judy is currently working on sorting out the very best photos in order to create a presentation … one I hope to see someday. If you only do one thing, take a minute and watch their accelerated plots on the Shiptrak Log entries map.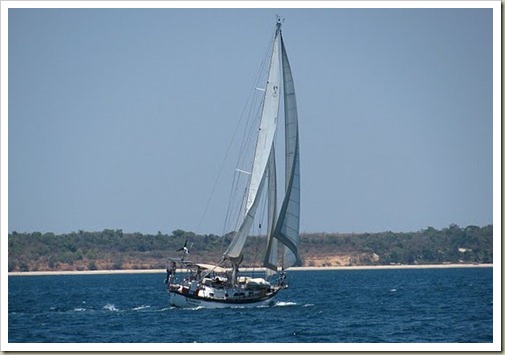 Currently the Handleys are enjoying a relaxing family and friends homecoming at their intended U.S. landfall of South Carolina … where Mark is also being treated for a "hopefully" minor medical issue. Get well soon Mark … I still need a more advice.