Posted By RichC on January 16, 2015
Back when my hearing binaural, I use to enjoy listening to music. In the late 1990's when Meniere's affected my hearing and the vertigo became part of my life, I completely avoided sound, including music … or any stimulation.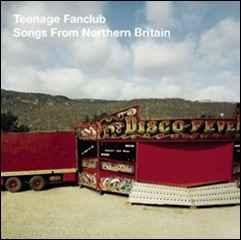 Some years later I began listening to the spoken word (news, podcasts and audio books), but still avoided music which contained more complex sound. I suppose those suffering from hearing loss understand?
Nowadays I try to listen to a little more music and have found that I tend to gravitate toward music I know or more melodious songs. With Pandora "homebrew" stations can be tailored with similar songs and occasionally something new … or at least new to me.  One such "new song to me" was by the British group Teenage Fanclub from the 1990s and the second cut from the Songs From Northern Britain caught my ear. See if you like "Ain't That Enough."
| | |
| --- | --- |
| | Ain't That Enough | Teenage Fanclub – 1997 |