Posted By RichC on July 23, 2015
Wow … 10 years ago I bought my first "original" Slingbox. I thought this gadget was the coolest thing and even upgraded it in 2012 (has it been that long?) I used it regularly on the road with the laptop or Palm Treo (photo below) and "sling-ed"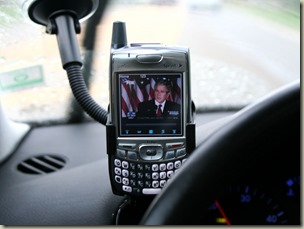 our home TV video (or just audio) signal over the Internet and "new" fast 3G network.



Times have changed and now I see a lot of millennials "cutting cable" entirely; my son is one of them and streams all his content to his TV with Sling TV. I'm starting to see the merit in his decision after a long 45 minute phone call hassling with Time Warner Cable …  I'm ready to join him.
If it were not for Brenda being hooked on certain programs or me addicted to the cable news channels (CNBC, FoxBusiness and FoxNews), I think we could manage with an over-the-air-antenna and a NetFlix subscription like we had in 2009. Unless I get some resolution regarding being billed for components we do not have AND a more reasonable "package deal," I'm tempted to cut the service for at least 6 months! (FYI … then and only then are we eligible for new customer packages. It is so nice they appreciate their long time customers by tagging another $40-$50 on the monthly bill – #sarcasm).