Posted By RichC on April 22, 2016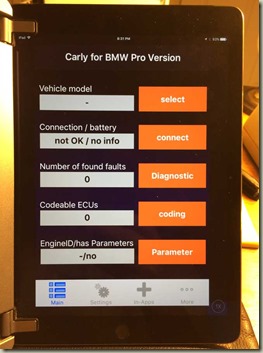 The saga of our poorly running 2010 BMW X5 35d continues while replacing component by component the SUV is inching back towards running condition. The most recent hiccup was a bit of a computer glitch after getting the ECU back from the tuner. I was hoping that as as soon as I powered everything back up that it would be smooth sailing — nope, not going to happen.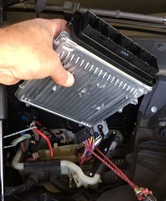 Modern car problems aside, I'm still trying to remain patient with the fixes. Eventually I think everything will come together for good as I'm starting to see the light the end of the tunnel OR it might just be that I'm learning about BMWs after years of Toyotas, Hondas, Volkswagens and Mercedes?

I ordered another "tool" Thursday night call Carly for BMW … which is OBD scanning software that runs on iOS devices like the iPhone and iPad  (of course I ordered the adapter too). It is suppose to be a lot easier to use then the Ross-Teck software and VAGcom cable that I have for VWs, but assume a bit more restrictive too? Never the less, I'll probably be able to use it on Taylor's car too?