Posted By RichC on June 30, 2017
Switching from an iPhone 5s to an iPhone 7 Plus has a few surprising pluses and minuses that need to be address by new users. One such negative adjustment has a fix that on the surface may not be found by everyone.
The annoyance: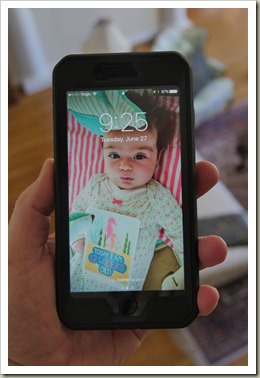 The larger iPhones (currently 6 Plus & 7 Plus) go into "landscape mode" on the home screen and split screen on certain apps if the phone is turn horizontal in its standard setting. For some apps this is helpful, but for me, something I dislike on the home screen … particularly the home screen jumping to auto rotate back and forth while pulling out of my pocket or off the desk.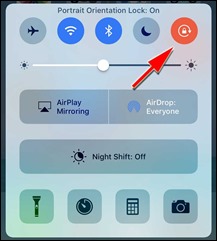 So the "easy" and likely known fix is to swipe up and "lock" the screen into portrait mode. While this fixes the home screen issue, it is not helpful if you want to look at landscape photos or video (you'll have to swipe up and unlock each time).
So a better fix is to go to the Apple iPhone "Setting –> Display & Brightness –> View" and select "Zoomed" instead of "Standard" … your iPhone Plus will restart to implement these changes. This will enlarge icons and change the split screen view on a few apps (to look like smaller and older iPhones), but it will fix the dreaded flipping or pivoting "Home" screen when you pick up your smartphone. Give it a try.