Posted By RichC on September 22, 2019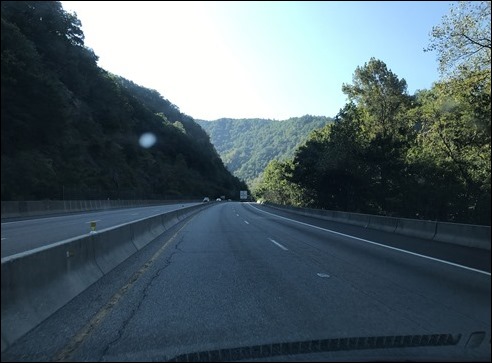 Made my favorite "good weather" drive this past week on I-40 through Tennessee and North Carolina (photo above) and visited my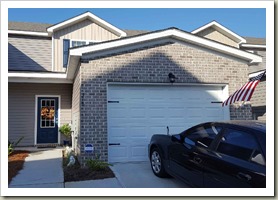 undeserved friends Mark and Dar Jones who recently moved to a new townhouse outside of Savannah, Georgia. What a comfortable place for both of them … offering "walk-ability" for Dar with her limited eyesight and still giving Mark a large east facing (no afternoon sun) 1-1/2 car garage for his woodworking shop. Their hospitality to me is, as always, second to none; Dar made me my favorite roast beef, potatoes, veggies for dinner (with Apple Pie and ice cream!). They have been great friends from their years living aboard Zola and the kind of people who represent the best in Americans … doing most anything for someone in need … or their country (true American patriots – Dar, US Navy and Mark, lifetime USMC).
Of course the eventual destination for my drive was Encore to check on her condition after Hurricane Dorian devastated the northern Bahamas and brushed the Florida east coast (all good). She is looking sad and neglected after the heat of the hot southern summer. I'm losing ambition to keep up with her maintenance knowing that I now have an electrical issue (alternator, batteries) on top of an overheating diesel. I did clean her up a bit and added the new verdigris painted cabin lights that Brenda has been working on. They look nautical to me and much better than the tarnished brass plated originals.
EDIT: It is sad when you can't remember if you posted or included "progress" pics of the verdigris cabin light painting? Above photo using leftover ZipGuard (used on the workbench top) to seal Brenda's crafty paint treatment.