Posted By RichC on September 21, 2019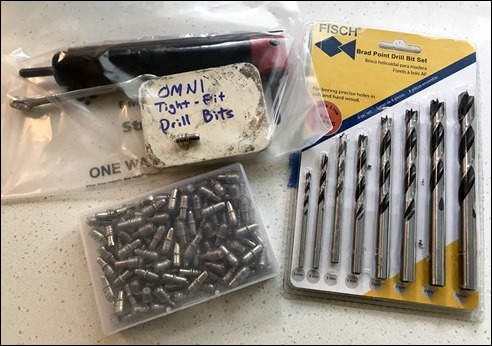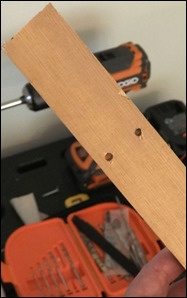 While talking with my good friend Mark Jones about accurately drilling pin holes to mount a few glass shelves in a tight space, he gave me a great idea to use a piece of peg board to align all the holes accurately. Thanks Mark, a great tip!
But in my case, I didn't have a scrap piece of peg board (or was too lazy to buy one) and also wondered if the 1/4" holes would align the 5mm pins … so I instead drilled a template board with a stop to accurately align each of the holes precisely on the four points for each of the levels these little shelve pins would fit.
One of the better investments, back when building airplanes, was a "tight fit right angle drill" which really helps when a normal or EVEN small drill with a chuck will not fix (photo above).
Note to self:
Next time remember to also pack the charger for the Ridgid tools! DUH!