Posted By RichC on March 13, 2020
Earlier this year in preparation for the Sprint – T-Mobile merger, Sprint ended their business relationship with Virgin Mobile USA; Sprint was the carrier for

the Virgin plans which we opted to switch to back in the summer of 2017. Neither Brenda or I have had any problems or complains with our wireless service or pricing for years now and we really hated the idea of being forced to switch.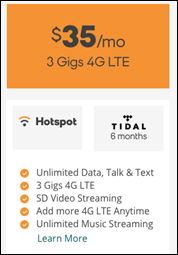 But .. business is what business is … and unfortunately our seemingly attractive deal ended (although the really good $1/month deal was over after the first year).
Perhaps I need to give BoostMobile a chance … even though the switch felt force on us without any other options. I looked into the 55+ and AAA Sprint plans, but even talking to Sprint's Customer Service to try and get pricing seemed like pulling teeth.
Ting would be my favorite wireless company due to their simplicity and excellent customer service, BUT the tiered billing system always had me pinching pennies and data. The self-imposed "frugalist" in me had me thinking about that next jump in a monthly bill – I might as well have a flat fee unlimited plan (probably the same reason I preferred cruise vacations, before they started to nickel and dime travelers). My personal "monitoring anxiety" reminds me what it would be like if I were driving an EV … can you say range anxiety?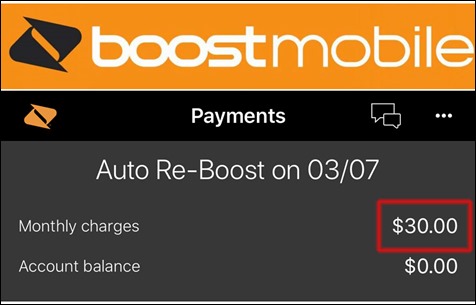 So for now (first full month with Boost Mobile under our belt) the $30/line plan that we were grandfathered into seems to be working for us (noting Boost's normal pricing (above), I suspect we will soon see a data upcharge?) Time will tell, but I'm keeping my eyes open as more than likely a 5G Apple iPhone and new pricey service for this connectivity and high speed data will soon be in our future … and from the current footprint and buildout, I'm liking what I see from T-Mobile (attended a CFRA 5G Webinar last month – see CFRA Feb 2020 Powerpoint).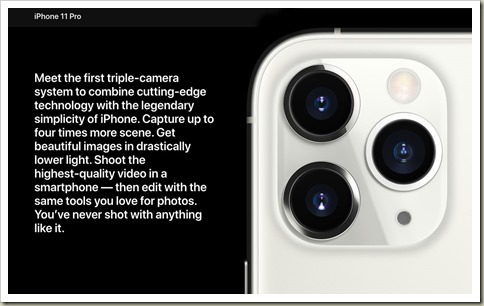 The current Apple iPhone 11 Pro that I wouldn't mind having – love the camera upgrade.