Posted By RichC on November 28, 2020
Although I've worked with my friend Pastor Keith Thomas on his GroupBibleStudy.com site for years, I've been happy for him that his daughter has taken on the volunteer job of webmaster. As I warned him,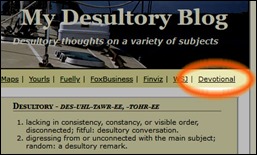 be careful when it comes to maintaining the day to day site management … as once the new design ambition wears off and life gets in the way, finding someone to pick up the pieces can be a headache (usual that's when it is time for a redesign).



Speaking of "Bible Study" websites, I recently blogged about adding the syndicated Truth For Life / Alistair Begg daily Devotional link to the main menu bar of my blog. I've found that the daily read is made easier with the audio helper when it comes to daily Bible reading. Give it a try if you've ever wanted to read through the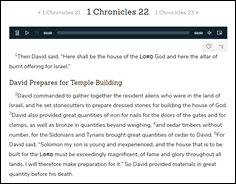 Bible in a set period of time … or if you just prefer audio while reading a passage.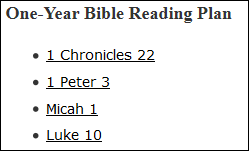 On a side note .. I pasted this along to my daughter last week after Lee Strobel sent it out to his Twitter followers. I sense it may be timely as younger Christians search for a way to "try" to fit today's contemporary culture into their church and faith. Alisa Childers has some thoughts on her blog and podcast.