Posted By RichC on March 28, 2022

Once again, in looking to get out of the 1970's Music Monday rut, I pulled out a music memory from my trusty Apple iPod and Shuffle … mine is filled with Jack Johnson tunes (right – see Wikipedia list of iPods). The one I used most often was clipped to the back of a cap with wires underneath to my ears. Bluetooth audio was still a bit flaky back then and restricted to phone audio related headsets (see Jawbone from 2007 or smaller one from 2009).
Anyway, back to "Hold On" by the group Wilson Phillips, a couple of sisters, Carnie and Wendy Wilson (of the Beach Boys Brian Wilson fame) and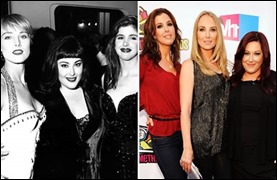 Chynna Phillips (daughter of The Mamas & the Papas band members John and Michelle Phillips).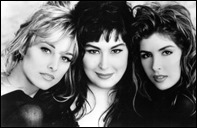 This 1990 hit won the Billboard Music Award for Hot 100 Single of the year and the music video was "later published to the group's official YouTube channel."
In 2020, Tony L. Smith from Cleveland.com wrote, "A decade or two ago, Wilson Phillips' inspirational anthem 'Hold On' wasn't regarded as anything more than a cheesy (maybe the cheesiest) pop song from the Nineties. But opinions change. For a generation big on nostalgia, it gets no bigger than 'Hold On,' a song that has good times written all over it."