Posted By RichC on April 12, 2022


While ordering Titebond III glue in the 16 oz size (best choice for wood glue) from Walmart.com ($7.98) instead of Amazon, who happened to only have other sizes and bulk packaging (although gone is $67 Prime shipping), I needed to add another item to my order to avoid the shipping charges.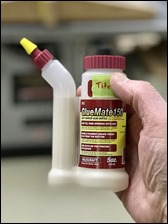 The Kubota ZD326 zero-turn mower is in need of an oil change and couple of filters, so I added them to the order for free shipping … only to find out that I had to go pick up the diesel oil at the store. This nearly defeated my whole purpose and left me in frustration over the waste of time in doing the mental calculations, etc.
Online ordering headaches aside (a definite "First World Problem" considering the ongoing war and atrocities in Ukraine), I'll mention a new-to-me glue bottle to go along with my favorite silicone brush for woodworking. It is yet to be determined if putting wood glue in this smaller duel chamber dispenser is going to be worth it … but it was relatively inexpensive at $4.99 (photo right). Since I'm on the workshop items subject, direct your attention to the packaging of sanding drums for my spindle sander … very mesmerizing.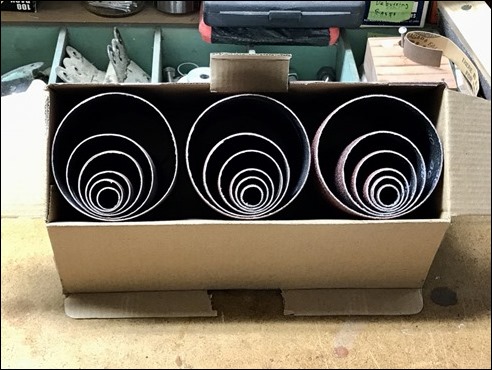 And finally … a trip to Lowes to pick up some "reseeding bare spots" with grass seed that was more than a struggle than it should have been. I've never known what grass seed to buy.