Posted By RichC on June 17, 2022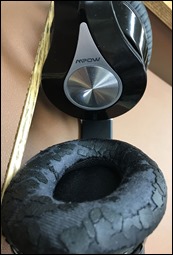 When it comes to a headset/headphones, I wear them all the time and am pretty much an Aftershokz guy. I find that

I rarely take them off during the day, ever since getting my first "bone conduction" Bluetooth headset. I love nearly everything about the current Aeropex model even as the company updates with newer versions. Still, there are times I prefer covering my ears with headphones … especially when reading and avoiding distractions (like when Brenda is
streaming her shows on TV).
I've been a fan of headphones ever since college where I used them more to study in in silence in the dorm – that would be Founders Hall, Ohio Northern University. In those days headphones were all corded … and I can remember sitting in bed with the pigtail cord, NOT plugged in, but looped out of the way around my neck. This could have just as easily have been earplugs or earmuffs, but the "plastic" Koss "stereophones" muffled the distraction just the same.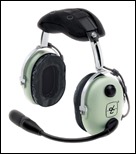 After the Koss, I did have a nice lightweight corded model that fell apart over the years (don't recall the brand) and then bought an even smaller corded one that "sat on the ears" … I never liked them … it has some early noise-cancelation with a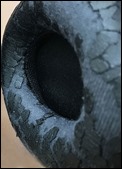 battery pack that clipped to the belt – yuck! Speaking of noise, I do still have my aviation noise-attenuating David Clark headset from my flying days in the 1990s … but they are a different breed and for a different purpose.
Besides owning several Jawbone Bluetooth earpieces for phones that I've highlighted over the years, my first stereo Bluetooth headset was an inexpensive MPOW model (well worn photo top left). It received positive reviews when it first came out. They are relatively simple and without any noise cancelation, but still work ok today … minus the shorter battery life and cushions that are falling apart.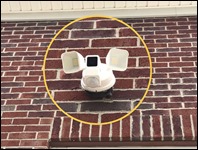 This brings us to 2022 and this as a Tech Friday post. I ordered "yet another product"  from Wyze (the inexpensive security camera company) – their headphones. Besides setting it up and connecting it to the app and figuring out that it works, I can't give it a positive or negative reviews just yet. The noise cancelation seems to work well … and the big plus is that they are less expensive than the highly prized Bose QuietComfort Headphones (probably not the audio quality either, but then again, my Meniere's damaged hearing is not very good).
It was the price point, Wyze reputation and experience … and receiving a customer promo from Wyze that triggered the purchase.