Posted By RichC on February 19, 2018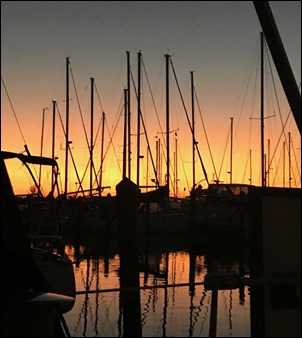 Although I'm no longer enjoying the warm weather and beautiful sunrises (from Encore's cockpit on photo left), last week's trip was a positive one as I accomplished what I indented to get done; a successful splash and back in the water, as well as checking on the Delray Condo renters and a visit with old family friends.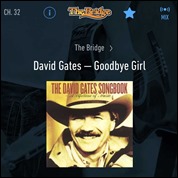 One of the best new iPhone apps (paid subscription) is the SiriusXM app as mentioned before. CNBC or FoxBusiness news is my usual SiriusXM streaming feed, but I definitely enjoy a handful of streaming music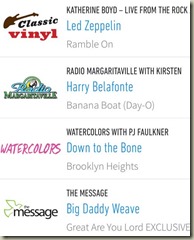 channels from the 60's, 70's, 80's as well as favorites like The Bridge – enjoyed some mellow David Gates and his 1970's group Bread (also love hearing about celebrities and musicians who also have their personal lives together as well – below).
An unknown to me was just how early musical success and recording came to David Gates … here's a first from 1957!
| | |
| --- | --- |
| | David Gates | Jo Baby – 1957 |