Posted By RichC on May 28, 2015
Shortly after Brenda and I were married, I commented that I was going to write an advice book for new couples that included the good and bad decisions we made when buying things for our home, yard, kids and our life. After all this time I've yet to write the advice book, but continue to accumulate mistakes and long overdue corrections.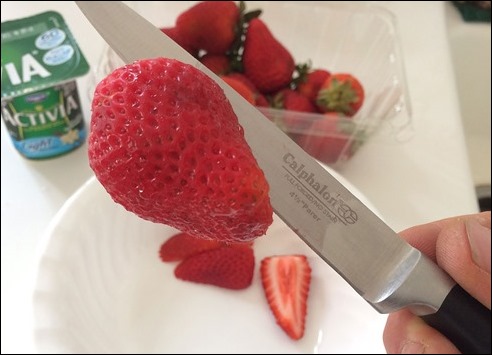 For Christmas this year, my daughter and son-in-law gave us a set of Calphalon kitchen knifes. Oh … how nice. I can't believe we've been using and sharpening the old "lessor" grade knives for 34 years … although still like a couple of those stainless steel knifes I keep on the boat. I think I'll include "invest in high quality kitchen knives" in my yet to be released advice book.