Posted By RichC on January 30, 2023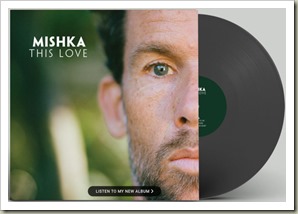 Generally, reggaeis not my thing, but this time of year it is easy for me to include something a little more tropical for Music Monday. So my music listening turns to either "No Shoes Radio" or Radio Margaritaville on SiriusXM.
This week it was listening to Mishka Firth's 2010 recording of "Just Keep Livin" as Brenda continues her rehab after her latest bionic part (a full Hip Replacement to go along with a compression fracture in her spine, the 2015 Shoulder replacement and previous wrist plate). It just seems fitting at this point in our lives to be thinking … "Just Keep Liviin" as Brenda continues to improve daily with her physical therapy with "Nurse Rich" doing his best. 😉 (updated x-rays below the break).
Besides the music and song title, I do enjoy the barefoot or flip-flop sandal thoughts and dreaming about relaxing at the beach or better yet … excapism and sailing somewhere tropical (a recent backyard January snow photo can trigger that – Ugh!)
| | |
| --- | --- |
| | Mishka – "Just Keep Livin" | 2010 |
Brenda's x-rays on the surgical follow up on January 24, 2023