Posted By RichC on October 14, 2018

As a business news junkie, I've been watching Fox Business since I "demanded it" (as Neil Cavuto would tell viewers in the early days of the

expansion Fox network). They have steadily grown and have become serious competition for CNBC (watched/listen since it's debuted) and BloombergTV. Fox Business has mixed in far more general news and "conservative" politics than the others … so that is a bit more tolerable (even though I purposely tune into NPR or other networks when driving just for some balance). The mix along with solid show hosts (most experienced from their competitors) have made this format work as their rating continue to rise.
For me, the way to watch/listen is SiriusXM ever since it came with my Honda Pilot instead on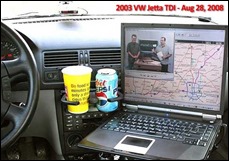 television. Prior to that, I'd stream a degraded bitrate CNBC feed from my home TV & computer using Windows Media Encoder or used a Slingbox to the car computer or Palm Treo. Most of the time out of the X5 nowadays I use the SiriusXM iPhone app and After Shokz bone conduction headphones which have proven to be a perfect match for my level of hearing loss … besides the listening is so discreet that I can hold a conversation while SiriusXM channel 113 is playing.
Back to the FoxBusiness shows and their new line-up. The morning looks unchanged with FBN:am from 5-6AM, my favorite wake-up show called Mornings with Maria with Maria Bartiromo from 6-9AM followed by Varney & Co from 9 – 12 noon and Neil Cavuto's Coast to Coast from 12 – 2PM. What has changed is the afternoon and evening live line up … stretching the live broadcasts and extra hour.
Beginning October 15th, the new lineup will feature:

2pm: Making Money with Charles Payne
3pm: Countdown to the Closing Bell with Liz Claman
4pm: After the Bell with Melissa Francis and Connell McShane
5pm: Bulls & Bears with David Asman
6pm: The Evening Edit with Elizabeth MacDonald
7pm: Lou Dobbs Tonight
8pm: Trish Regan Primetime
9pm: Kennedy Live