Posted By RichC on March 8, 2022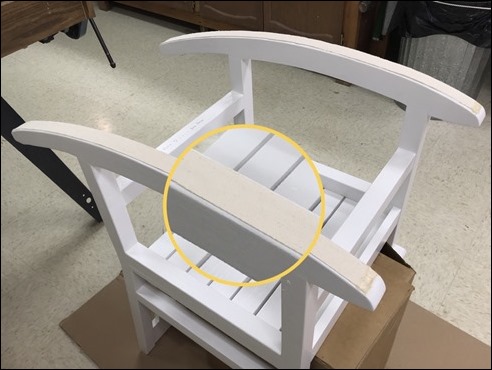 The final steps of finishing the rocking chair for my granddaughter are finally getting done. The canvas strips of material have been added with a little flexible adhesive in the center and epoxy on the ends. The canvas material should do a couple things, first prevent the painted rockers from wearing to bare wood and second prevent any damage to what ever it is rocking on (deck, patio, wood floor, etc). This idea was drawn from the old … and I mean OLD … antique wicker rocker we use on the back porch. It has been in my family since it was in my great grandparents house. Let's hope this will offer similar wear and protection?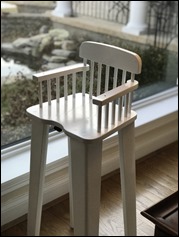 While working in the workshop, I finished up sanding and repainting the "less than durable"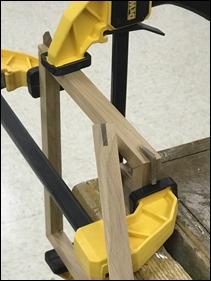 paint that I used on the high chair a few years back. Hopefully this time it will withstand the scrubbing required to keep it clean? 
And finally, I worked on another mitered frame … this time using the maple from my antique type galley trays (used on previous projects) and some walnut. I'm getting better, although my original homemade framing clamps needed to be glued a little more after cutting the corners for the walnut splines.